Walk & Roll Wednesdays: Join us to walk from the Town Green! More info
Caminar o Rodar los miércoles: ¡Acompáñenos para caminar desde Town Green! Los detalles

Free Dress Day: Friday, Sept 24 is another Free Dress Day. Please follow these guidelines. (Still no open-toed shoes, rips, etc.)
Día de vestimenta libre: este viernes el día 24 es otro día de vestimenta libre. Siga estas pautas (todavía no se permiten zapatos abiertos, roturas, etc.)

Picture Retake Day: Friday will be the day for students grades TK-8th and staff to take a picture if they were unable to do so on the other Picture Days. Or, if you did not like the photo that was sent to you, you may retake the photo.
NOTE for parents: If your children are in the younger grades, please pin a note to their shirts in the morning so that your teacher knows they need to take a photo.
Día para tomar fotografías: el viernes será el día para que los estudiantes de los grados TK-8 y el personal tomen una fotografía si no pudieron hacerlo en los otros días de fotografías. O, si no le gustó la foto que se le envió, puede volver a tomarla.
NOTA para los padres: Si sus hijos están en los grados menores, por favor coloque una nota en sus camisas por la mañana para que su maestro sepa que necesitan tomar una foto.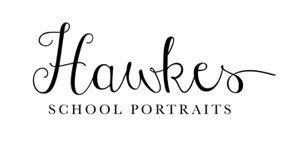 MOVE-A-THON: Please take a look at ALL THE DETAILS about the event taking place on Saturday. We hope to see you!
MOVE-A-THON: Echa un vistazo a TODOS LOS DETALLES sobre el evento que tendrá lugar el sábado. ¡Esperamos verlos!
Volunteers click here / Haga clic aquí para ser voluntario