Time for Picture Days!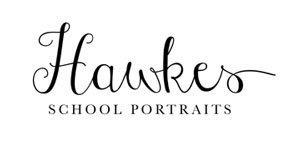 Grades 3rd-5th: Thursday, August 26
Grades TK-2nd: Friday, August 27
Retake day for absent students or retakes: Friday, September 24

Parents, you will receive an email with the proof of your student's portrait. You have the option of ordering at that time or you can order now online.
Picture Day is like a Free Dress Day for the students getting pictures, which means the same rules apply regarding free dress.(6-8th graders can get their pictures taken on Re-take Day on Sept 24th)We need volunteers* at 8:15am until they are finished. It could be all day. If you can only help in the morning, that is the busiest time with the younger students.

*Volunteers: You will need to show your vaccination card upon entry. Please communicate with Liz at llockett@wusd.org if you would like to help out.
---
¡Es hora de los días de fotos!
Grados 3ro a 5to: jueves, 26 de agosto
Grados TK a 2do: viernes, 27 de agosto
Día para los que estaban ausentes o quieren retomar la foto: viernes 24 de septiembre
Los padres recibirán un correo electrónico con la prueba del retrato de su estudiante. Tiene la opción de ordenar en ese momento o puede ordenar ahora en línea.

El día de Fotos Escolares será un día de vestirse como desea para estos grados, pero siguiendo las reglas normales que tenemos.(Para los grados 6 a 8 que todavía no tienen sus fotos, lo pueden hacer el día de retomar la foto el 24 de septiembre.) Si usted nos puede ayudar como voluntario, empezamos a 8:15am y terminaremos cuando saquen fotos a todos de K-5. Puede ser todo el dia pero es más necesario tener muchos voluntarios en la mañana con los estudiantes más jovenes.

* Voluntarios: Deberá mostrar su carnet de vacunación al ingresar. Comuníquese con Liz en llockett@wusd.org si desea ayudar.