Great News!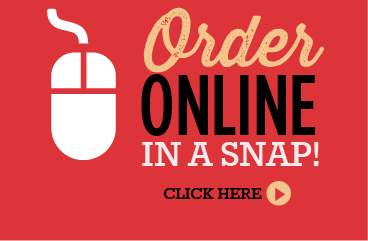 With new USDA approval, we can now offer ALL children (0-18 years old) FREE Meals again through SEPTEMBER 2021!
5 Day Meal Boxes will be distributed from all WUSD sites on Wednesdays from 11 am- 1pm.
Please Pre-order meals (with the new easier to navigate link) by clicking the red "Order Online" box to the left. Order links are in both English and Spanish.
¡Buenas noticias!
¡Con la nueva aprobación del USDA, ahora podemos ofrecer a TODOS los niños (0-18 años) Comidas GRATIS hasta SEPTIEMBRE 2021!
Las cajas de comida de 5 días se distribuirán en todas las escuelas de WUSD los miércoles de 11 am a 1 pm.
Por favor, haga un pedido anticipado de comidas (con el nuevo enlace más fácil de navegar) haciendo clic en el cuadro rojo "Solicitar en línea" a la izquierda. Los enlaces de pedidos están en inglés y español.
---
Free & Reduced Lunch Applications for 2020-21
We are no longer distributing meal applications, since meals are now free to all children 18 and under in the whole community for the remainder of the school year--qualifying to pick up food is not necessary.

If you need to qualify for Free/Reduced status because you need to get the letter stating that they qualify for Free/Reduced, please fill out this Alternative Income Form instead.
If you have already completed the Income Survey during the online Data Confirmation process (Emergency Card process), then that is all that is needed for the Nutrition Services Director to create a letter for you. Anne Marie Norris can be reached at anorris@wusd.org.
Solicitudes para almuerzos gratis y a precio reducido para 2020-21
Ya no estamos distribuyendo solicitudes de comidas, ya que las comidas ahora son gratuitas para todos los niños menores de 18 años en toda la comunidad durante el resto del año escolar; no es necesario calificar para recoger alimentos.
Si necesita calificar para el estado porque necesita recibir la carta que indique que califica para comida gratis / reducida, llene este formulario de ingresos alternativos.
Si ya completó la Encuesta de ingresos durante el proceso de Confirmación de datos en línea (proceso de llenar la tarjeta de emergencia), entonces eso es todo lo que necesita para que el Director de Servicios de Nutrición le cree una carta. Puede comunicarse con Anne Marie Norris en anorris@wusd.org.