EDIT MAIN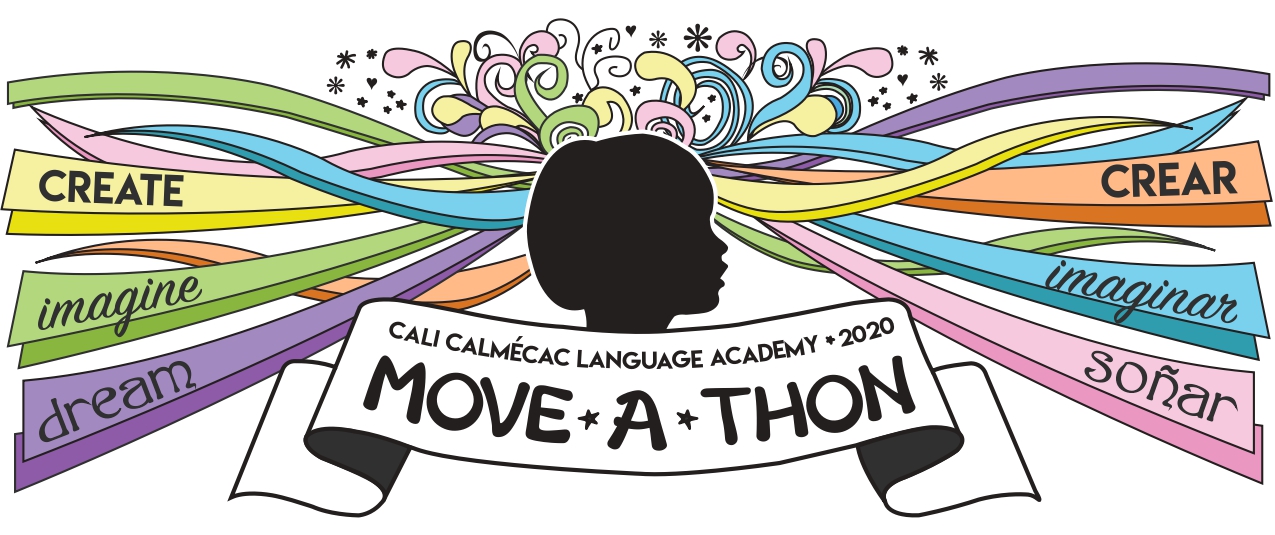 Move-a-thon 2020
Just like everything this year, this year's event will be a different experience!
---
DINE & DONATES
Just for Saturday! Two Dine & Donate options to benefit our Move-a-thon. Here is a flyer for Red Bee BBQ and one for Mi Pueblo Taquería. Thank you for supporting Cali PTA!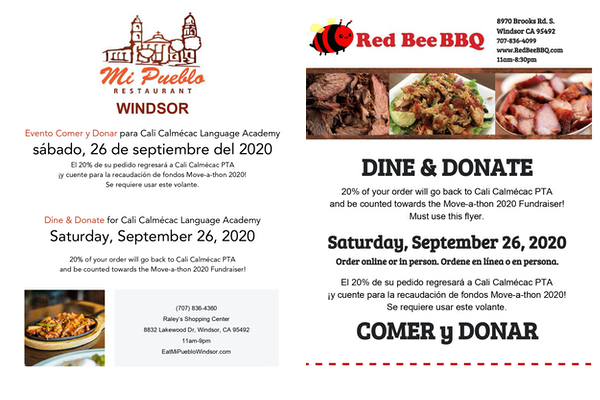 ---
The BIG Event & Exercise
Saturday, September 26th, 2:00-5:00 pm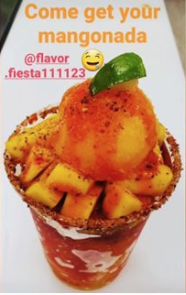 This year Cali PTA has put together an at-home version of the Move-a-thon with some drive-up fun on September 26th. You can expect a day of exercise with your family: work out or dance along to special videos made just for families, Zumba with our local friend Delia through Zoom, have your own fun run or bike ride with a provided soundtrack, or do all of these! Then drive up to Cali between 2-5pm to show us what you did. Show us a picture on your phone or tell us what you did to receive your free Move-a-thon 2020 t-shirt. To add to the excitement, Flavor Fiesta will be there with mangonadas, boba, and shaved ice for purchase.
Your workout options are here:
1. Boosterthon: Dance Fit - Click here for the video.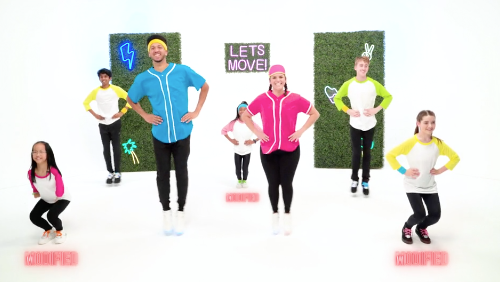 2. Boosterthon: Virtual HeroFit (The password was emailed to you. If you don't see it, text 707-836-3050)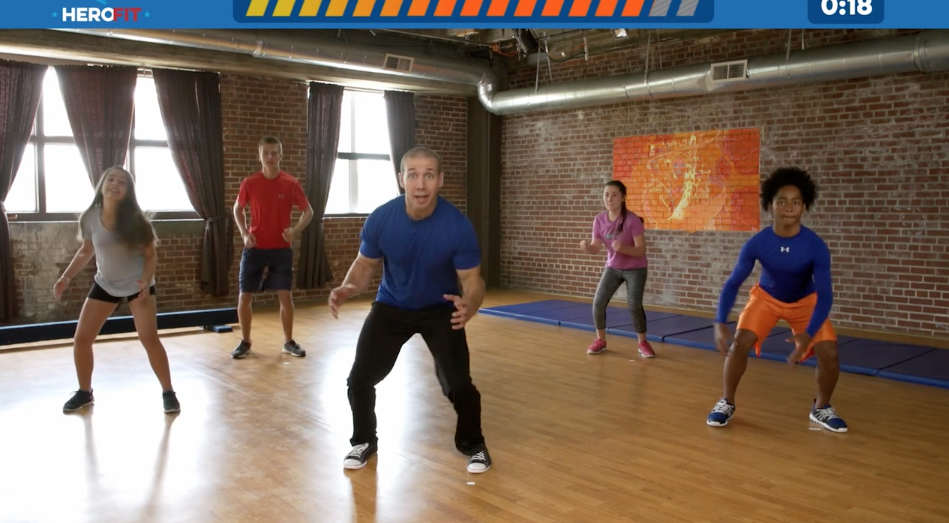 3. Boosterthon: Fun Run Soundtrack (The password was emailed to you. If you don't see it, text 707-836-3050)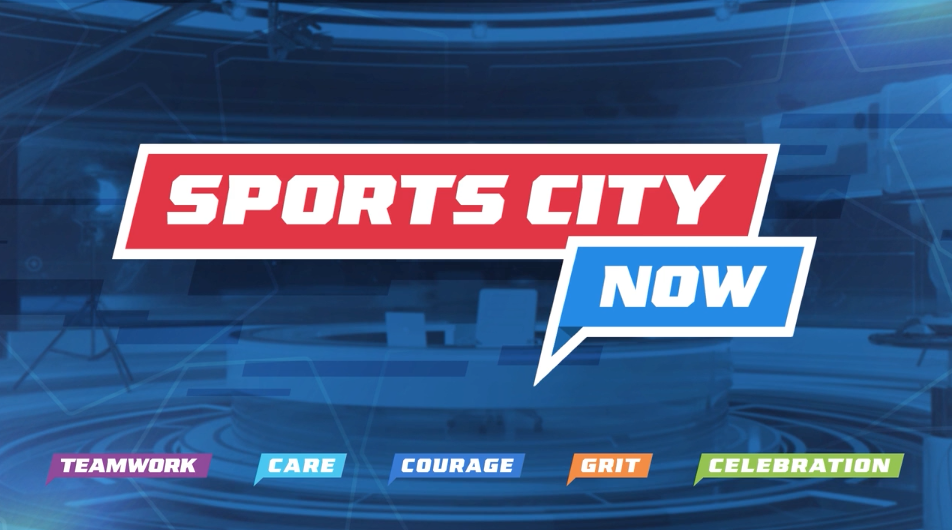 4. Do a WOD (Workout of the Day) like grades 6-8th would do with Mrs. Behrens. Meet her here!
Then, watch this:
And this:
5. Zumba with Delia Dance - She's our local rockstar who brings Zumba to our Move-a-thons each and EVERY year!
Find the Zoom link in your email.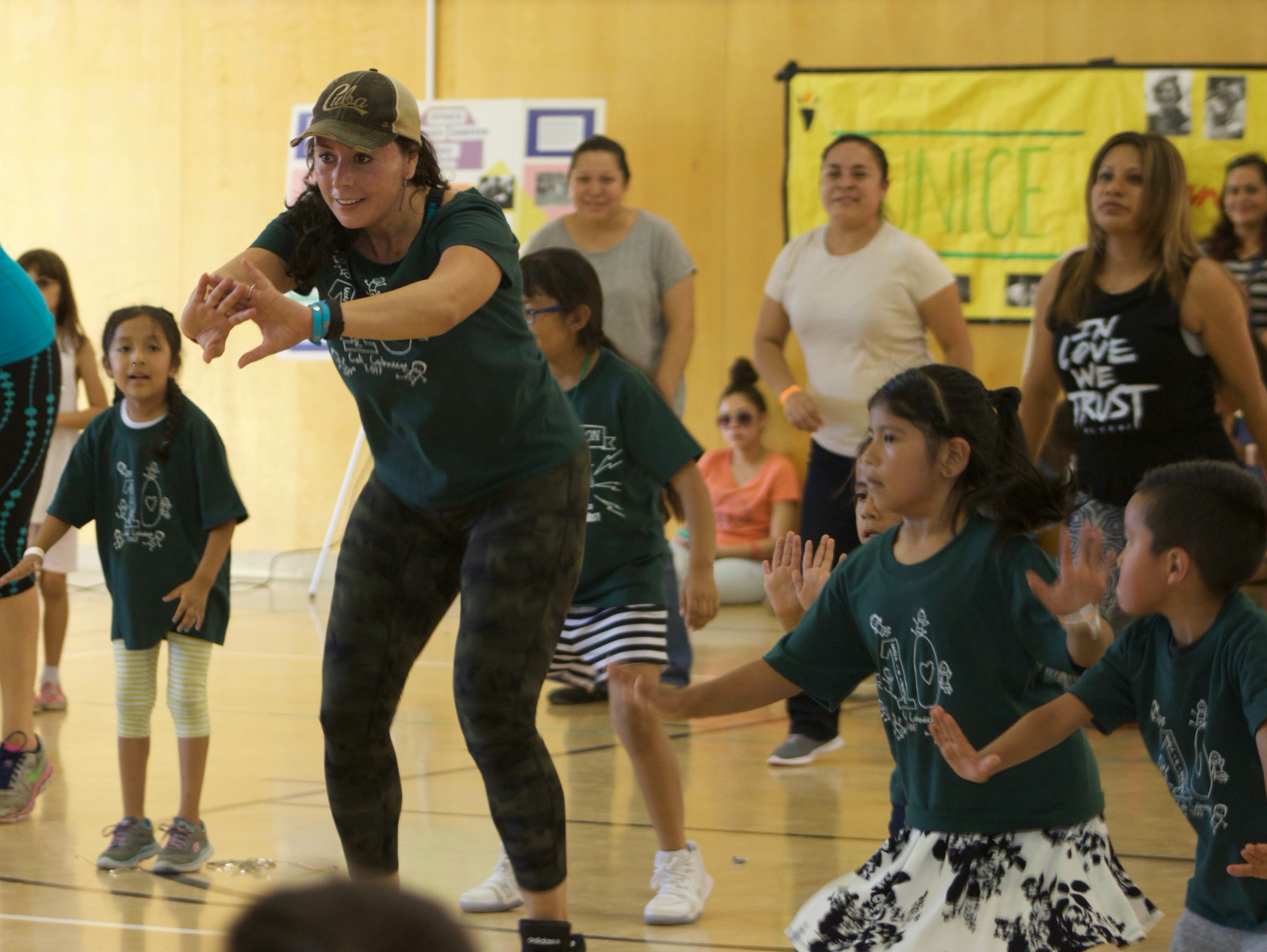 ---
T-shirts
Come by and get your T-shirt at the Move-a-thon on September 26, 2-5pm. By doing any type of exercise or by donating at least $5, you get a t-shirt! These shirts are uniform approved to wear once we're back on the Cali campus. This year's shirts are in full color on a white shirt. Extra shirts of either design will be sold by Cali PTA for $10.
Here are the winning designs!
Grades TK-3rd get:

Artist: Machensey Rivera

Grades 4th-8th get:

Artist: Mareli Delgado
FUNDRAISING
On Monday, September 14th, donations for Cali Calmécac PTA's biggest fundraiser of the year will start rolling in with your help. This is our 13th year fundraising through a fun community event so that we don't have to bother you with cookie dough or wrapping paper sales. For 2020, we have teamed up with a company called Boosterthon to help us help you reach more of your friends and family online. Our 2020 goal is to raise funds for PTA programs and school support, and with any extra we hope to purchase special Swivl cameras for our teachers!
Here's how to start:-REGISTER your student on FUNRUN.COM. (Select Sign Up to select our school.)
-SHARE with friends and family using the SHARE BUTTON.
-GIVE if you are able to.
Fun video for kids about fundraising through FunRun.com.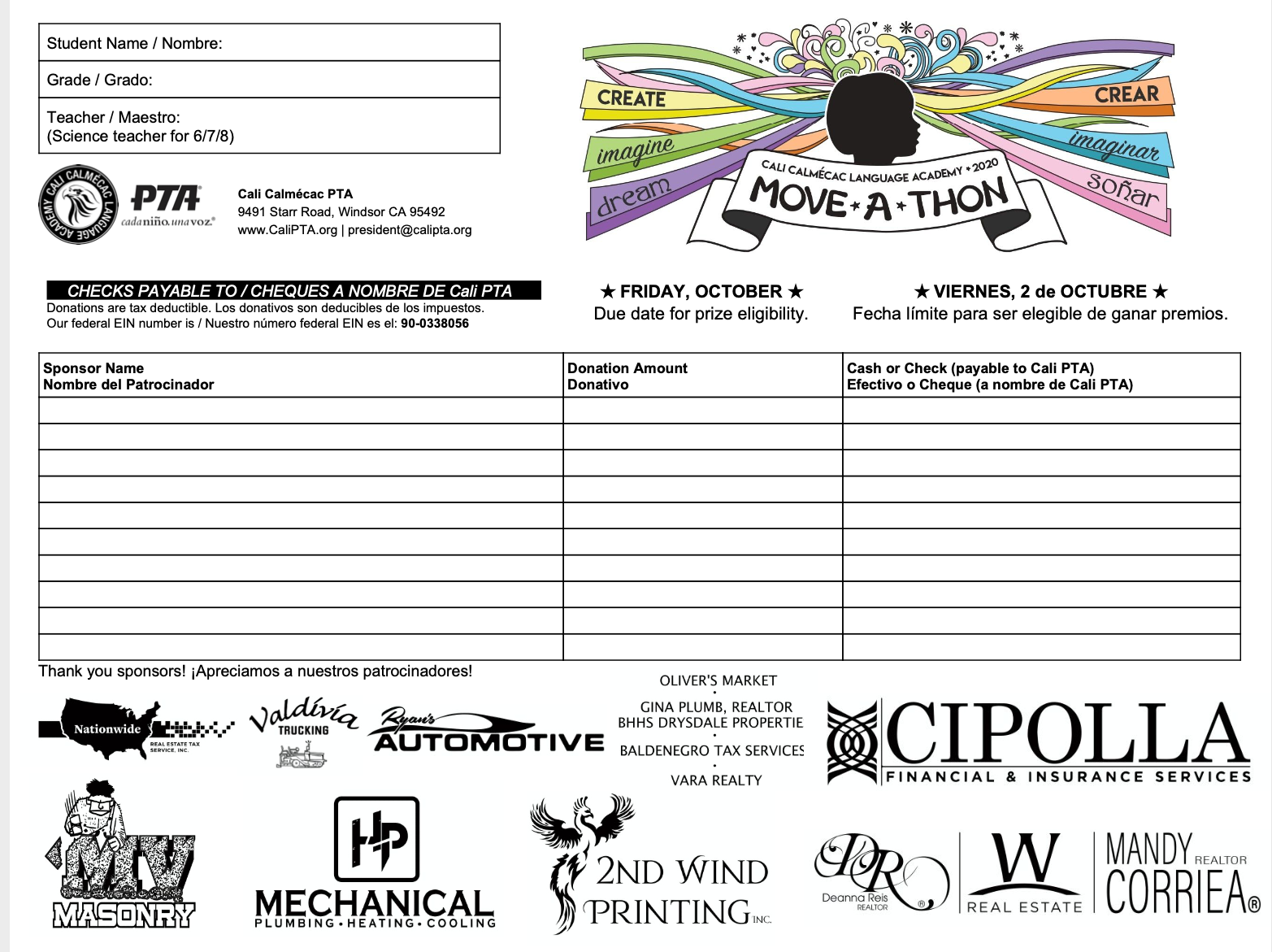 What if I prefer cash and check?You can still donate! Just have any of your friends or family donate by collecting cash or checks payable to Cali PTA. Gather up all your donations and bring them to Cali by Friday, October 2nd to be eligible for prizes. You may optionally use this sheet to track your cash/check donations.