Scholastic Book Fair OPEN ONLINE (for sure!)
Liz Lockett
Wednesday, March 25, 2020
Everything has been canceled at school, but not our online book fair!
Support your child's reading skills and the Cali library with your purchase now through April 7th.
¡Todo ha sido cancelado en la escuela, pero no nuestra feria del libro en línea!
Apoye la lectura de su estudiante y la biblioteca de Cali con su compra a partir de hoy hasta el 7 de abril.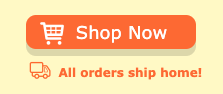 Shipping details below. Good deal!

*ENVÍO ESTÁNDAR GRATUITO (LIBROS) Llega dentro de 3-10 días hábiles cuando se ordena antes de las 12 p.m. EST
SOLO para pedidos de $25 o más. Los pedidos que contengan productos que no sean libros no son elegibles.